We make it OUR business, to help YOUR business.
What are your business needs? Do you need startup money, working capital, a new piece of equipment or vehicle, or to purchase that perfect property in the right location? First National Bank is here to partner with you and to put you in a position for success!
When you partner with FNB you deal directly with the decision makers who are experienced in meeting the diverse needs of businesses large and small. We have the flexibility to be creative with our deals and structure them in a way that few other banks can. Call us at 918-426-0211 to visit with one of our experienced lenders to get started! 
First National Bank offers up to 100% financing on land only loans through Farm Service Agency. Call us today to get the process started!!
Already have that perfect piece of land, but need cattle or Ag equipment to bring your farm and ranch dreams to life?   Our experienced loan officers (some of whom happen to double as ranchers!) are here to help. We are ready to help you grow! Give us a call to get the process underway.
Commercial Real Estate/investment property
Finding the perfect location to build your business, or even the ideal investment property can be just the thing to turn your dream into a reality. Let us help make those dreams come true!  At First National Bank you deal directly with the decision makers. Call one of our lenders today to get started on your future.
equipment & commercial vehicles
The right equipment doesn't just allow you to get the job done right. It also makes your life easier, more efficient, and your business more profitable.  Let us help you and your business work smarter-not harder. Contact one of our loan officers today!
Some of the greatest business ideas never get off of the ground because of the expenses associated with getting started.  If you have an idea for a small business and need some startup money, bring your business plan in and let one of our experienced lenders walk you through the process of making your idea a reality!
Are you already a business owner who finds yourself in need of some working capital?  Come see a FNB loan officer to see what options we have for you!  
First National Bank offers several loan programs through the US Small Business Administration. Contact a lender today to get started!
7(a) Loans can be used for long- and short-term working capital, to purchase equipment, machinery, supplies, furniture, or materials.  If you are needing to purchase a real-estate, including land and buildings or for the construction of of a new building or renovation of an existing building.  7(a) loans can be used to establish new business or assisting in the acquisition, operation or expansion of an existing business.
SBA Express is a type of 7(a) loan that features an accelerated turnaround time for SBA review. SBA will respond within 36 hours to your application.  This product also allows for credit decision to be made by a FNB lender.
504 Loan can be used for a range of assets that promote business growth and job creation. These include the purchase or construction of existing buildings or land, new facilities, or long-term machinery and equipment.  It can also be used for the improvement or modernization of land, streets, utilities, parking lots and landscaping or existing facilities.
In order to process your loan request, FNB may request copies of your 3 most recent years of personal and/or business Federal Income Tax Returns and a current Personal Financial Statement. Here is a financial statement form in excel format that can be completed if you don't have one available to you.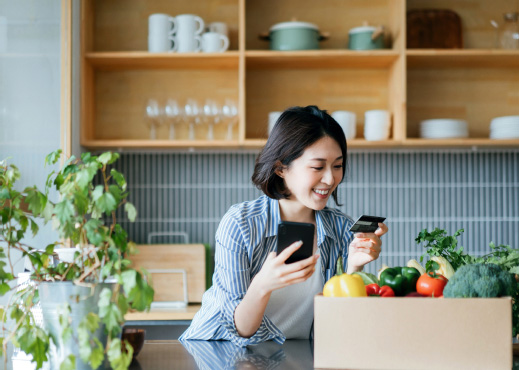 Instant Issue Debit Cards
Get a debit card as soon as you get a new account. 
No more waiting for your new debit card!