How does your business get paid?
Never wait for a check in the mail again! With Autobooks, our new invoicing and payment features, you can accept payments directly into your bank account in two business days. You can accept all major credit cards for the same low transaction fee.


No more drafting invoices in Word and attaching them to emails! Instead simply create and
 send invoices directly from your online banking. Plus, the "Send an Invoice" feature automatically tracks who's paid vs. who hasn't — so you'll always know who still owes you money.



There's no monthly fee when you turn on either feature. You only pay 3.49% when you accept a payment via card, or 1.5% when you accept payments via bank transfer!

Sign in to your online banking and enroll today!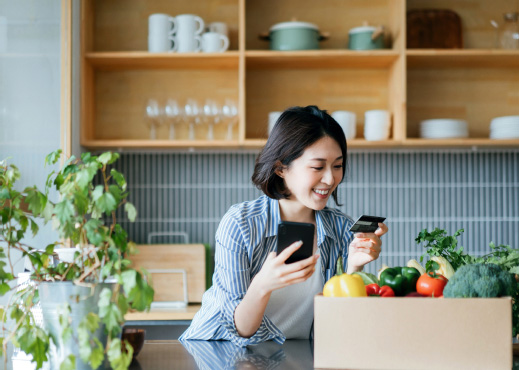 Business Loans
Let's get down to business.
Whether you're starting up, or already going, our business loans have got you covered.